State Gets Funding for Louisiana Drug Rehab Centers That Treat Opioid Addiction
Louisiana was recently awarded millions from the U.S. Department of Health and Human Services to improve statewide access to treatment for opioid addiction. Last year, physicians in Louisiana wrote 4.8 million prescriptions for opioids, which was enough for all residents to have at least one prescription, including infants. Fortunately, the excess funding can help Louisiana drug rehab centers lower the state's opioid addiction and overdose rates, and improve community safety.
If you are addicted to opioids and live in Louisiana, understand that there are local rehab centers in your area that can help you overcome addiction. Call our helpline at 504-521-7699 to learn more about rehab centers and treatments that will help you achieve improved health and lasting sobriety.
Louisiana's Grants for Opioid Addiction Treatment
Louisiana was one of 44 states that recently received funding to address the nation's growing opioid epidemic. The funding will be used for efforts that will improve and expand access to programs at opioid rehab centers, including medication-assisted treatments. The funding will also be used to reduce opioid overdoses and strengthen drug abuse awareness and prevention efforts.
Louisiana will receive a portion of $11 million awarded to a total of 11 states to expand access to medication-assisted treatments for opioid addiction. The Medication-Assisted Treatment Prescription Drug Opioid Addiction Grant is only being offered to states with the highest rates of treatment admissions for opioids per capita, and that recently saw dramatic spikes in opioid use.
The state will also receive a portion of $9.3 million going to 21 states and four tribes to improve drug abuse prevention efforts. The Strategic Prevention Framework Partnerships for Prescription Drugs Grant involves using programs that educate the public on the dangers of sharing and abusing prescriptions. Lastly, the state is receiving a portion of $6 million to improve methods used to collect and analyze data surrounding opioid abuse.
How Opioid Rehab Centers Can Help
The excess funding being applied to medication-assisted treatment for opioid addiction will help further drive sobriety success rates for recovering opioid addicts. Medication-assisted treatment allows patients to stop using opioids without experiencing intense cravings. This treatment also helps minimize opioid withdrawal symptoms, which can range from mild to severe depending on an individual's unique metabolism and addiction status.
Medications commonly used to treat opioid addiction are buprenorphine and methadone. Both medications are synthetic opioids that mimic the effects of heroin and other opioids without producing the same euphoric high. This treatment is closely supervised by physicians and medical staff who can safely manage patients' doses without increasing the risk for relapse or overdose.
Throughout the course of rehab treatment, physicians start tapering, or lowering the doses of buprenorphine or methadone until patients are no longer taking the medications. This allows patients to leave rehab feeling healthier, happier, and ready to take back their lives without using drugs. Medication-assisted treatment has been proven highly effective at helping opioid addicts overcome addiction long-term.
If you or someone you care about is addicted to opioids, understand that addiction is easier to overcome with help at a rehab center. Call our confidential helpline at 504-521-7699 to learn more about Louisiana drug rehab centers that can help guide you along the path to sobriety, improved health, and a more fulfilling life.
Featured Treatment Center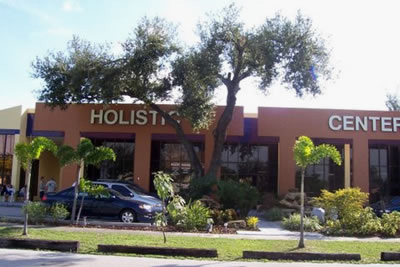 G&G Holistic Rehab
800-926-8043
Details