College Beer Sales Could Drive Admissions to Louisiana Alcohol Rehab Centers
In an effort to increase attendance at sporting events, universities across the U.S. are starting to sell beer at their stadiums. Louisiana State University has plans to create a beer garden outside its stadium gates, while other universities throughout the South and Midwest are selling beer inside at concession stands. Though many college students are of a legal drinking age, activists who support underage drinking prevention are saying this move could lead to a surge in alcoholism and admissions to Louisiana alcohol rehab centers.
If you're addicted to alcohol, or think you might have a problem with alcohol addiction, call our helpline at 504-521-7699 to learn more about your rehab options. Our treatment specialists are available 24/7 to help you find Louisiana alcohol rehab centers that can help you achieve lifelong sobriety.
Risks of Selling Alcohol at College Stadiums
On days when Football Bowl Subdivision teams play, the number of rape reports filed by college-age women increases by 28%, according to a study published earlier this year by the National Bureau of Economic Research. Additionally, the number of arrests for driving while intoxicated also increases on college game days. These behaviors, along with binge drinking, are the reasons colleges have been opposed to selling beer at stadiums.
A 2010 study published in the Journal of American College Health examined how the banning of beer sales at football games affected students at The University of Colorado at Boulder. The study found that the university experienced a sharp decline in assaults, arrests, and student referrals to judicial affairs following the ban of college beer sales. The university maintained its ban on college drinking from 1996 to 2014.
A decade ago during the mid-2000's, attendance at Football Bowl Subdivision home games averaged about 46,000 people. Today, the average is only 43,000 people, as many fans prefer to drink while watching the game at home or at a bar. Colleges are saying they're offering beer as a way to improve the fan experience, and to avoid losing attendance to people who want to watch the game while drinking.
Treating College Students at Alcohol Rehab Centers
Students who drink heavily and frequently throughout college are at high risk for developing alcoholism, or a dependency on alcohol. Alcohol addiction can cause students to perform poorly in class, and increases the risk for assault or sexual abuse.
Here are examples of how alcohol addiction interferes with the lives of college students:
Poor grades: Students are unable to focus and perform due to being intoxicated, fatigued, ill, etc.
Alcohol-related injuries: Thousands of college students suffer alcohol-related injuries every year, such as bruising, fractures, and concussions.
Assault or sexual abuse: Alcohol lowers inhibitions and makes people more vulnerable to violence and sexual assault.
STIs or pregnancy: A large percentage of students who develop sexually transmitted infections or become pregnant in college were intoxicated and failed to use protection during sexual activity.
Health complications: Alcohol abuse and addiction increases the risk for liver damage, hypertension, and cancer.
Accidental death: Those addicted to alcohol are more likely to die from alcohol-related accidents, such as alcohol overdose, driving while intoxicated, and choking on vomit.
Fortunately, alcohol rehab centers can help individuals of all ages overcome addiction and make healthy lifestyle changes as needed to stay sober and avoid relapses. Alcohol rehab centers help patients go through detox to overcome alcohol dependency, and offer counseling and therapy sessions that directly address underlying causes of addiction.
Rehab programs also educate patients on the dangers of alcohol addiction, and on how to cope in situations where alcohol is present. Rehab centers can provide college students with the treatment, care, and empowerment needed to get back on the right track with their education and future, and to achieve lifelong sobriety.
Are you struggling with alcohol addiction and live in Louisiana? Understand that you don't have to overcome addiction on your own without help. Call our helpline at 504-521-7699 to learn more about Louisiana alcohol rehab centers that can guide you along the path to improved health, enhanced mental clarity, and lifelong sobriety from alcohol.
Featured Treatment Center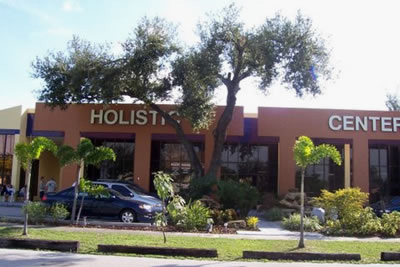 G&G Holistic Rehab
800-926-8043
Details